By Lise HEGRON
/ 30 January 2020
En décembre 2019, le COFRAC a publié une nouvelle version du SH REF 08, concernant l'expression et l'évaluation des portées...
Read More
The partner to your measure
CT2M is a recognized player in the world of analysis and testing laboratories with a strong expertise in the evaluation of measurement uncertainties.
Go to Formation
TRAINING
Our difference: "Training adapted to your needs"
80% of our courses are peacemeal training and are realized on site.
Go to Conseil / Audit
SUPPORT / AUDIT
Support in the fields of metrology and quality, in all sectors of activity.
Confirmed auditors and specialists of ISO 17025.
Go to Essais inter labos
INTERLAB COMPARISON
Organization of proficiency testing in Europe.
Successful campaigns since 2015 in the field of disinfectants tests and equipment calibration.
Go to étalonnage
CALIBRATION
Calibration laboratory accredited since 1994 (n ° 2.1292, scope available on www.cofrac.fr).
Our difference: the calibration of non-standard masses and 5 tons.
The CT2M team
The CT2M team is composed of 7 training engineering consultants, a laboratory technician, and an administrative team.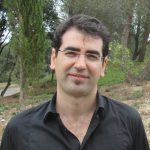 David BENHAMOU
Director of the CT2M
In charge of the "Training/Consulting/Audit" process
Technical Evaluator for COFRAC

Ingénieur INPG Grenoble (ENSEEG) Mastère « Management de la Qualité » à l'ENSAM Paris
At CT2M since 2005
Tél : 06 78 00 10 26 dbenhamou@ct2m.fr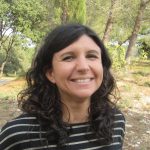 LAURE DOMENECH
Laboratory Quality Manager
Technical Manager of the laboratory
COFRAC Quality Evaluator
Consultant
Ingénieur de l'École des Mines d'Albi
Pharmaceutical Engineering Option
At CT2M since 2006
Tél : 06 37 88 67 63 ldomenech@ct2m.fr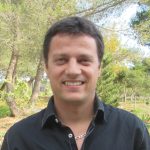 BORIS GEYNET
Deputy Director of the CT2M
Interlaboratory comparison Manager
Consultant
Engineer INSA Toulouse in engineering physics
Docteur de l'Université de Lille 1
At CT2M since 2009
Phone: +33 (0)6 83 94 60 87
bgeynet@ct2m.fr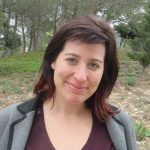 NATHALIE SUGLIANO
Consultant
Safety facilitator
Quality correspondent for the "Training/Consulting/Audit" process
Ingénieur de l'Ecole Nationale Supérieur des Sciences Agronomiques de Bordeaux Aquitaine (ENSSAB)
At CT2M since 2013
Phone: +33 (0)6 29 68 28 77
nsugliano@ct2m.fr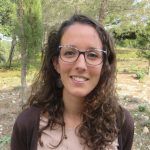 LISE HEGRON
Consultant
Communication Officer
Quality correspondent for the "Inter-Laboratory Comparisons" process
Ingénieur de l'Ecole Nationale Supérieur de Céramiques Industrielles (ENSCI)
Docteur de l'Université d'Aix-Marseille
At CT2M since 2014
Phone: +33 (0)6 82 03 12 69
lhegron@ct2m.fr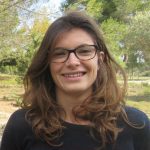 CAMILLE GONNET
Consultant
Business Development Manager
Ingénieur de l'INSA Lyon
At CT2M since 2015
Phone: +33 (0)6 31 01 32 98
cgonnet@ct2m.fr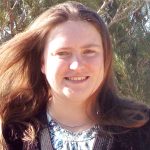 Caroline QUIEVRYN
Consultant

Ingénieur de l'ENSAIT Roubaix
Docteur de l'Université de Montpellier
At CT2M since 2018
Phone: +33 (0)7 86 57 83 67
cquievryn@ct2m.fr