The CT2M is certified according to Référentiel National Qualité The CT2M is certified according to the Qualiopi National Quality Standard (RNQ) for all of its face-to-face and online training.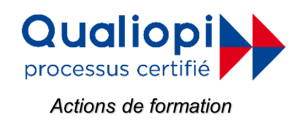 You will find below our training programs.
To register, you can use the registration form at the bottom of the page.
---
Training courses preceded by the @ sont réalisables à distance.
GENERAL METROLOGY
MG1 - Metrology through practice
@MG1B - Advanced Metrology
@MG1C – Savoir évaluer les niveaux de risques lors d'une déclaration de conformité
@MG2 - Estimation of calibration and test uncertainties
@MG2B – Estimation des incertitudes d'étalonnage et constitution des dossiers VDM en voie 3 interne
@MG3 - Validation of quantitative methods
@MG3B - Validation of qualitative methods
@MG3C - Methods performance monitoring
@MG3D – Les exigences du GEN REF 10 et la validation des méthodes d'étalonnages
@MG4 - Estimation of analytical uncertainties according to ISO 11352
@MG5 - Control charts
@MG6 – Devenir Responsable Métrologie
@MG7 - Metrology Awareness
@MG8 - Operation of Interlaboratory Comparison
@MG9 - Awareness of estimation uncertainties
@MG10 - Monte Carlo method for estimating uncertainties
MG11 - Uncertainties and calibration functions
@MG12 - Laboratory Statistics
SPECIFIC METROLOGY
MS1 – Métrologie des masses et des balances
@MS2 - Measure gaseous pollutants - QUAL1,2,3 and AST
MS3 - Temperatures Metrology
MS4 - Volumes Metrology
MS5 - Metrology of pH meters
@MS6 - Metrology, uncertainties and methods validation in the nuclear field
@MS7 - Prepackages Metrology
MS8 - Dimensional metrology
@MS9 - Metrology in pharmaceuticals and cosmetics
MS10 – Métrologie dans le domaine électrique
@MS11 – Métrologie en laboratoire de prélèvement d'air
@MS12 – Estimation des incertitudes en microbiologie
QUALITY
@Q1 - Understanding and implementing ISO 17025: 2017
@Q1C – Les documents applicables du COFRAC
@Q2 - Become an internal auditor according to ISO 17025
@Q3 – Se préparer à l'audit COFRAC
@Q4 - Internal audit development
@Q5 - Process approach
@Q6 - Knowing how to audit the metrology function
@Q7 – Devenir Responsable Qualité en laboratoire
@Q8 - Become a Laboratory Technical Manager
@Q9 - Become an internal auditor according to ISO 17020
@Q10 - Quality according to ISO 9001 version 2015
@Q12 – Comprendre et mettre en oeuvre l'ISO 15189
@Q13 - Risk and Opportunity Approach
@Q14 – Comprendre et mettre en oeuvre l'ISO 17043
@Q15 – Gestion du système d'information selon le GEN GTA 02 et validation des fichiers de calculs
LBM
@LBM1 - Internal/external quality control and estimation uncertainties
@LBM2 - Metrology in Medical Biology Laboratory
@LBM3 - Validation/verification of methods
Date and cost

of traings

2021

Training

catalog

2021

Date and cost

of traings

2022

Training

catalog

2022
---
REGISTER FOR INTER-COMPANY TRAINING COURSES:
---
Satisfaction rate, face to face and distance learning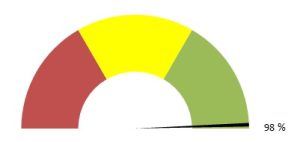 The satisfaction rate is calculated by dividing the number of satisfied participants by the number of participants during the year.